Solar Panel Advice – FAQs
Do you sell and install new solar systems?
Yes we do and we choose our products carefully with efficiency, reliability and after sales support being much more important that price. We operate a large team of service and maintenance staff and have seen all the stories from good to bad. We understand good products and rubbish! What's the point of having a 5 to 25 year warranty when the company supporting it is no longer in business. Call us on 1300 858 160 and one of our friendly and helpful staff will assist you with your solar questions.
How much will a service cost?
NRG strives to provide the most competitive prices possible for our expert solar panel services. To find out how much your particular needs will cost you, get in contact with us by calling 1300 858 160 or filling out online enquiry form.
Why do I need to service my solar panel system?
Although solar panel systems are designed to last for many years, they still require regular maintenance to keep them performing at their very best. Without regular services, cleaning, and general maintenance from a fully-qualified and certified electrician, you'll find your system won't be as effective and in turn you won't be able to save as much as you could be. As well as this, it is important to service your solar panel system to ensure the safety of you and your family.
Do I need to be home when NRG comes?
If your inverter is located within your home, we'll need you to be home to provide us access to it. However, if everything is set up outside, there's no need for you to be home during our visit. We do like for you to be easily reachable by phone so we can contact you with any issues or further information that you may need to know.
My solar panel system isn't working – what do I do?
If you find your solar panel system stops working, it is incredibly important that you do not try to fix or even touch the system on your own. Simply contact us and one of our certified and trained technicians will be able to handle the repair for you – we may even be able to help you over the phone!
How do I know if my system is working at its best?
It can be really difficult to determine whether a solar system is functioning at its best without the proper tools for measurement. Luckily, NRG has the experience and equipment to determine the efficiency of your system, and we're only a phone call away.
I need to move my panels – can you do that?
Sometimes things happen and you need to move your solar panels; it might be your neighbour's tree has grown too much and is leaving your panels in the shade, or perhaps you need to gain access to your roof for repairs.
Whatever the reason, NRG is able to provide a safe relocation of your panels. It's just one of the many solar panel services we offer.
How do I check my solar panel output?
To check your solar panel output you'll need to own and have the knowledge to use a solar panel regulator. Alternatively, you can call on the experts at NRG to do it for you, wherever you are located around Australia.
What direction should my panels be facing?
Solar panels should face East-North-East, North-East, North, North-West, and West-North-West, on an angle that draws the most sunlight possible. NRG are fully qualified to design solar panel systems so can advise you on whether your system is taking advantage of the sun in the most effective possible way.
Can I clean my solar panel myself?
It is strongly recommended for your safety not to clean your solar panel by yourself. Only certified, trained technicians should ever be in contact with your system. Amongst other services, NRG provides solar panel cleaning so you don't have to worry about doing it yourself.
What happens if my inverter is showing an error message?
If your inverter flashes up with a fault or error message, this can sometimes be fixed using the "Shut Down & Start Up" function. If you are unsure about anything, we are only a phone call away and are here to help you.
If you find this doesn't work, call NRG and let us assist you.
Why is NRG different?
NRG are not just a sales and installation company. We operate a large team of service and maintenance staff and have seen all the stories from good to bad. We understand good products and rubbish! We were established by our founders who have a deep and sincere connection with people who have been left with no-one to turn to. We are here to help you.
Why does the solar industry have such as bad reputation?
Although there are many reputable installers throughout Australia, there have been also a lot of companies who have come in for a 'quick buck' and then packed up and left leaving thousands of homeowners with an unsafe and inefficient solar system.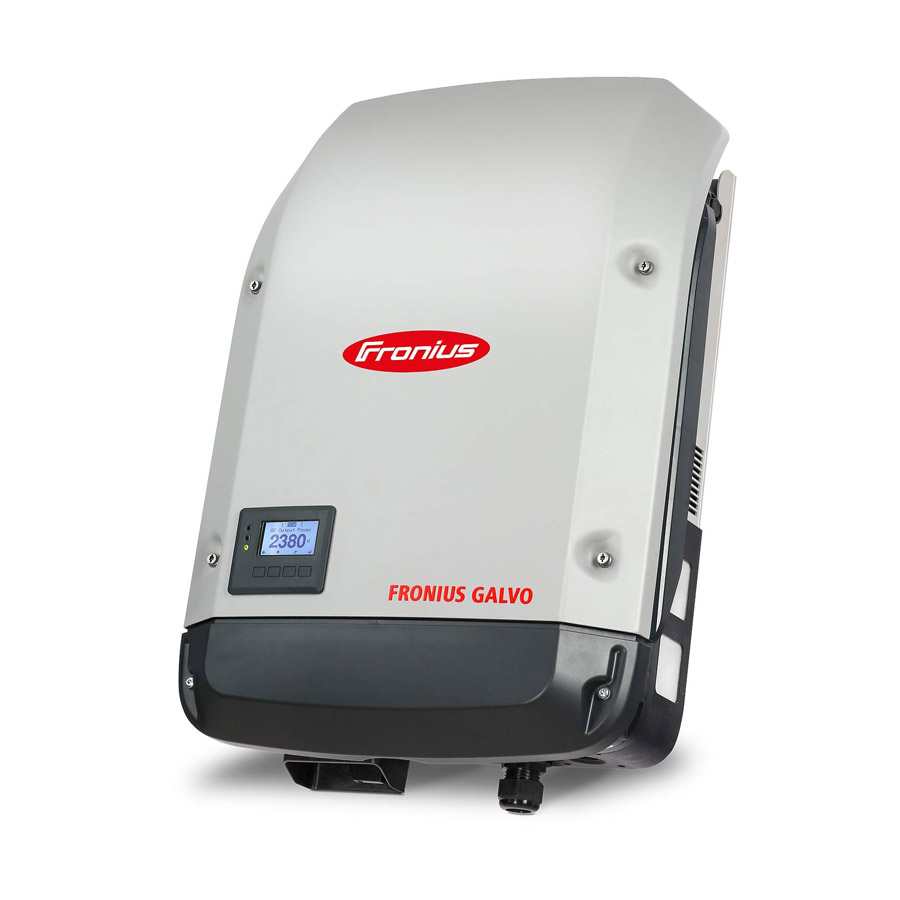 NRG Solar (National Renewable Group) is a wide-ranging solar panel provider and servicing company. We provide complete solar energy and battery solutions as well as ongoing maintenance, emergency repairs, and professional cleaning to properties right across South Australia. If you're experiencing problems with your existing solar system and the company who installed your system is no longer in business – don't worry – we can help you too!
Contact us today or simply call us on 1300 858 160 to ensure the safety and efficiency of your solar panel system.