Setting the Standard in Solar Solutions
When National Renewable Group (NRG Solar) began, our initial mission was to provide expert solar maintenance and repairs for people who found it difficult to get qualified solar technicians to work on their systems or had purchased solar from companies that were no longer in business.
We quickly earned a national reputation for providing expert solar panel system service and support
In the process of fixing failed and underperforming systems, we saw firsthand the results of previous installers who had been poorly trained, unaware of safe work practices and, oftentimes, plain lazy. We also came across many, many failing inverters. As a consequence of doing hundreds of repair jobs every year, we quickly learned which products were the best performers and which installation techniques were safest and most reliable.
Today, NRG Solar Services is South Australia's trusted provider of tailored solar solutions
We design, sell, install and maintain premium, affordable solar panel and energy storage systems for your home or business. And our commitment to outstanding customer service, high quality products and unrivalled solar expertise is uncompromising.
To ensure that every solar panel system in South Australia is safe, reliable and providing the best return-on-investment for its owner.
Co-founder Eddy May explains why NRG Solar Services is South Australia's trusted solar supplier
Meet Our Key Team Members
EDDY MAY
Co-Founder
Eddy is a renewable energy enthusiast who started NRG Solar because he's passionate about the solar sector and seeing people get the most value from their solar investment. Before co-founding NRG Solar, Eddy was co-founder and shareholder of Adelaide business success story MyBudget, which he helped grow into a national company and household name.
DARREN VONTHETHOFF
State Manager-Solar Consultants
Darren has many years experience as a proven and high-performing customer-focused and results-driven professional. He's passionate about renewable energy and proud to be a part of a company that combines brilliant customer service with high quality products. He says "renewable energy is the future -- it's about delivering customer satisfaction every time and genuinely caring about people and the environment.
DEAN RODDA
Solar Consultant
Dean loves solar and helping people save money on their power bills. With a long background in the policing and residential and commercial security systems, Dean is now a fully-trained solar design expert. Feel welcome to book a free solar consultation with Dean today.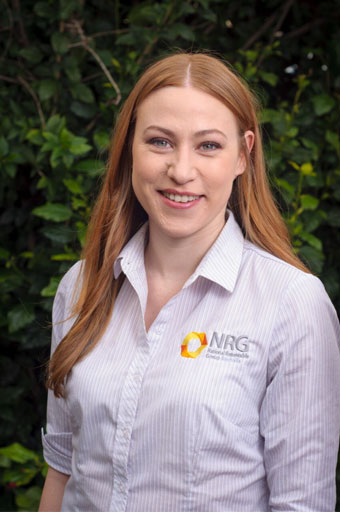 SAMANTHA CRAFT
Operations Manager
Sam's love of helping people and caring for the environment are why she loves working at NRG Solar. To us, she's the reason every NRG Solar installation runs smoothly. From filling out the paperwork to arranging your new power connection, Sam will ensure that the entire process is no-fuss. Sam is also your go-to person for brilliant after-sales support, making sure that every customer is 100% happy with their system.
ALYCE AISTROPE
Customer Service Leader
Want to schedule a free solar consultation? Need to speak with someone about repairs on your existing system? Alyce is a brilliant communicator who understands the needs and concerns of residential and business solar customers and will make sure you get the help you need quickly.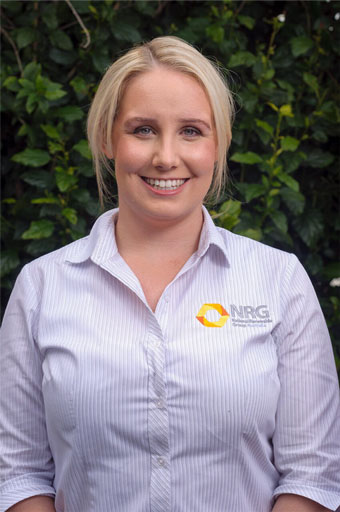 ANNE McNAMARA
Business Development Manager
Anne is responsible for leading NRG Solar's administration, accounting, human resource management and business development functions. Her long experience in developing businesses and people make her a huge asset. She is also an enthusiastic fan of renewable energy having discovered how much her own power bills have been slashed by solar.
Meet the NRG Solar Installation Team

Our installers are fully-qualified, licensed electricians and accredited solar technicians trained by NRG to the exacting standards of the Clean Energy Council.
NRG Solar is a member of the Clean Energy Council
Why is that important for you?
Value for money: Your solar panel installation will be eligible for government incentives and feed-in tariffs
Get the best: Your installer is up-to-date with the latest in solar technologies and installation techniques
Cost savings: Our technicians work on solar every day which means they are incredibly knowledgeable and efficient
Sleep easy: Safety matters, which is why 100% of our work is 100% compliant to Australian Standards