Setting the Standard in Solar Solutions
When National Renewable Group (NRG Solar) began, our initial mission was to provide expert solar maintenance and repairs for people who found it difficult to get qualified solar technicians to work on their systems or had purchased solar from companies that were no longer in business.
We quickly earned a national reputation for providing expert solar panel system service and support
In the process of fixing failed and underperforming systems, we saw firsthand the results of previous installers who had been poorly trained, unaware of safe work practices and, oftentimes, plain lazy. We also came across many, many failing inverters. As a consequence of doing hundreds of repair jobs every year, we quickly learned which products were the best performers and which installation techniques were safest and most reliable.
Today, NRG Solar Services is South Australia's trusted provider of tailored solar solutions
We design, sell, install and maintain premium, affordable solar panel and energy storage systems for your home or business. And our commitment to outstanding customer service, high quality products and unrivalled solar expertise is uncompromising.
To ensure that every solar panel system in South Australia is safe, reliable and providing the best return-on-investment for its owner.
Co-founder Eddy May explains why NRG Solar Services is South Australia's trusted solar supplier
Meet Our Key Team Members
EDDY MAY
Co-Founder
Eddy is a renewable energy enthusiast who started NRG Solar because he's passionate about the solar sector and seeing people get the most value from their solar investment. Before co-founding NRG Solar, Eddy was co-founder and shareholder of Adelaide business success story MyBudget, which he helped grow into a national company and household name.
Eddy is trusted a leader in the Australian solar industry and is a regular contributor and speaker at national renewable energy conferences, speaking panels and is proud of the relationships he has cultivated with suppliers, industry professionals and local government.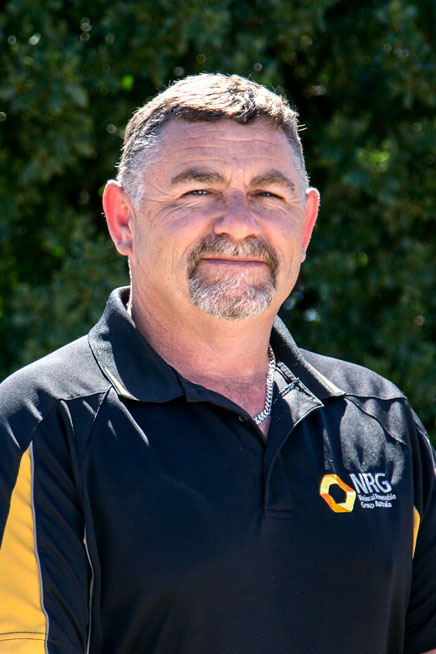 DAVE RUXTON
Warehouse Manager/Technical Support
Need to speak with someone about repairs on your existing system? With more than 10 years industry experience, Dave is a wealth of knowledge when it comes to all things solar.
Dave's held a variety of roles within the industry from warehouse manager to sales consultant, warranty specialist to state business development manager. NRG customers can rely on Dave for expert solar advice, helping solve any solar issues that arise from their existing failed solar system installed by another company to questions regarding their new solar system installed by NRG.
Dave's enthusiastic about saving money for customers and enjoys giving customers peace mind in their investment.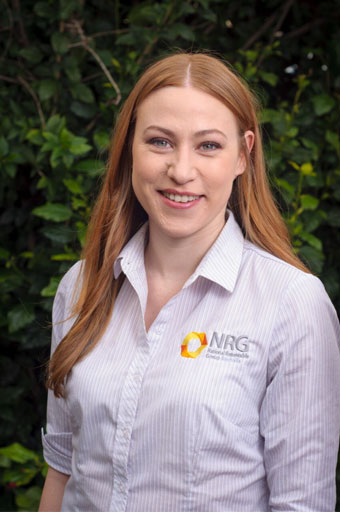 SAMANTHA CRAFT
Operations Manager
Sam has the important role of training our people, as well as ensuring we are up to date with the changing regulations of the industry. She is our process guru, dedicated to improving internal processes for better customer outcomes. Sam has built solid relationships with suppliers, industry leaders, associations and competitors to help influence and improve the industry for all South Australians.
Sam's love of helping people and caring for the environment are why she loves working at NRG Solar.
MICHAEL SUMMERS
Solar Consultant
Michael has 18 years-experience as an in-home consultant. He thoroughly enjoys dealing with people face to face and thrives on determining clients' needs and tailoring a solution to produce the best possible outcome for their solar needs.
Michael says he likes being a part of a business that prides itself on providing professionally installed, industry-leading products, with great customer service from start to finish. "We have a clear objective of doing things the 'NRG way' which ensures we continue to be at the forefront of this industry. It's a wonderful opportunity to be a part of something that can not only save people a lot of money, but actually be 'green' at the same time."
DARREN VONTHETHOFF
Solar Consultant
Darren has many years' experience as a proven and high-performing customer-focused and results-driven professional. He's passionate about renewable energy and proud to be a part of a company that combines brilliant customer service with high quality products. He says "renewable energy is the future -- it's about delivering customer satisfaction every time and genuinely caring about people and the environment."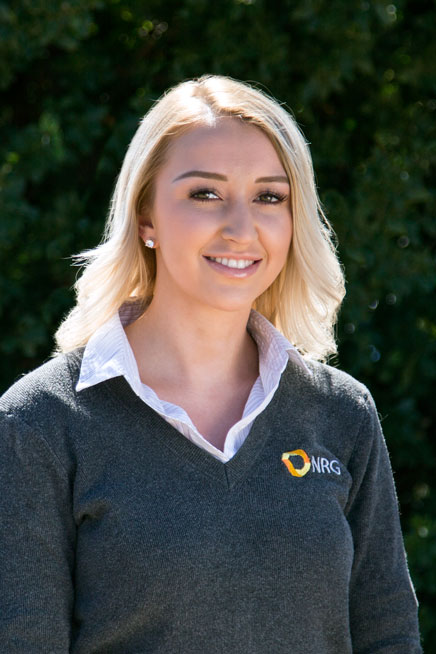 REBECCA MAY
New Enquiry Coordinator
Want to schedule a free solar consultation? Bec is a brilliant communicator who understands the needs and concerns of residential and business solar customers and will make sure you get the help you need quickly.
With years of customer service experience across a range of corporate companies, Bec enjoys working for NRG, "it's our customers and the NRG team that make it so great. Renewables are the way of the future so I am excited to be a female in this growing industry".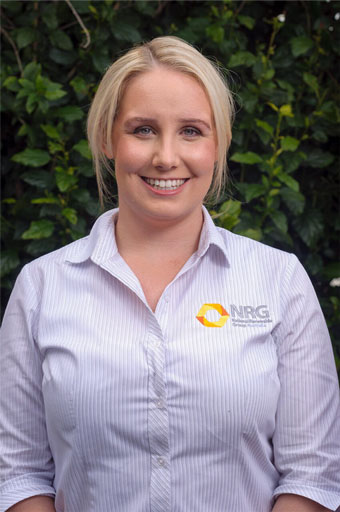 ANNE McNAMARA
Business Development Manager
Anne is responsible for leading NRG Solar's administration, accounting, human resource management and business development functions. Her long experience in developing businesses and people make her a huge asset. She is also an enthusiastic fan of renewable energy having discovered how much her own power bills have been slashed by solar.
KYM REID
Solar Consultant
Kym has a rich thirty-five year history in the home improvement industry with extensive solar experience. Kym is also a qualified cabinetmaker. Kym has 46 years involvement in the martial arts community and brings a 'can-do' attitude to all his business activities, always striving to find the very best solar solution for his customers.
Kym believes it's great to help people to overcome the burden of high power bills in SA.
DEAN RODDA
Solar Consultant
Dean loves solar and helping people save money on their power bills. With a long background in the policing and residential and commercial security systems, Dean is a fully-trained solar design expert and enthusiast. With more than 350 happy customers to his name, we haven't met a customer yet who hasn't recommended Dean's expertise!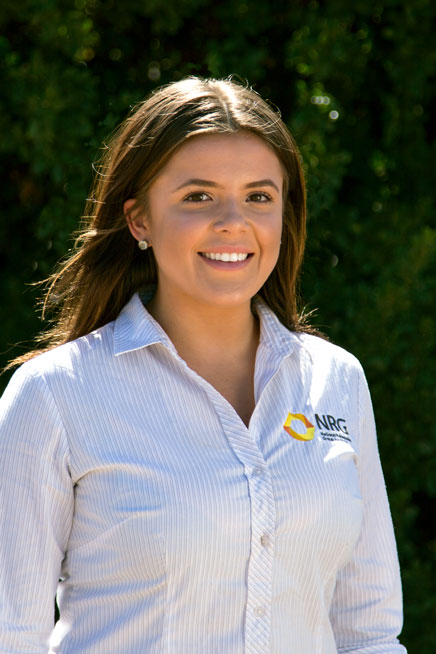 SUMMER SICHERI
Client Experience Coordinator
Meet Summer. To us, she's the reason every NRG Solar installation runs smoothly. From filling out the paperwork to setting up solar monitoring and providing warranty information, Summer will ensure that the entire process is no-fuss. Summer is also your go-to person for brilliant after-install support, making sure that every customer is 100% happy with their system.
Why is she a fan of working at NRG? "I like the friendly team atmosphere, the opportunities for growth and learning more about sustainable energy."
Meet the NRG Solar Installation Team

Our installers are fully-qualified, licensed electricians and accredited solar technicians trained by NRG to the exacting standards of the Clean Energy Council.
NRG Solar is a proud member of the following peak bodies for the clean energy industry in Australia:
Why is that important for you?
Value for money: Your solar panel installation will be eligible for government incentives and feed-in tariffs
Get the best: Your installer is up-to-date with the latest in solar technologies and installation techniques
Cost savings: Our technicians work on solar every day which means they are incredibly knowledgeable and efficient
Sleep easy: Safety matters, which is why 100% of our work is 100% compliant to Australian Standards