South Australia's Home Battery Scheme
NRG Solar is a certified Sonnen Premium Partner who can supply sonnenBatteries which are eligible for the SA Home Battery grants now.
Call us now to secure your grant. The SA Government's Home Battery Scheme is capped and is anticipated that the grants will be exhausted within a few short months. It will be a case of "first in best dressed" so act now.
Quick Facts about the Home Battery Scheme:
The government grant is available for the installation of home battery systems in SA
The grant will range from $1250 up to $6000 depending on the size of the battery and whether the customer is an Energy Concession Holder
40,000 SA households are eligible for the grant
$100 million low interest loans are also available from the State and Commonwealth Government for batteries and new solar panels
NRG Solar is a certified Sonnen Premium Partner
Contact NRG Solar now to secure your Home Battery Grant. Call us on 1300 858 160 or fill in the customer form below.
Get Energy Independence with a Tesla Powerwall
Combine solar and Powerwall to power your home independently from the grid.
Customised solar solutions for home or business based on your energy consumption and aims.
Maintenance and Specialist Repairs
Get the most from your solar investment by maintaining your system to its optimum capacity.

Free Solar Consultation Service
Information from experts you can trust in language everyone can understand.
Find out more by calling one of our friendly solar experts today.
Call us on 1300 858 160 or submit your details in the contact form below.
Plug in to feeling good about energy
NRG Solar Services will guide you through the entire process, from initial assessment to designing and install a customised solar solution. We take the confusion out of solar rebates, discounts and energy tariffs. We can even do the paperwork for you. You're in safe, caring hands with us. NRG Solar Services one of South Australia's most reputable solar solution providers.
Confidence and satisfaction come standard with every system
With NRG Solar Services you get: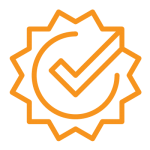 Components and latest technology
System with optimum pay-back period
Solutions based on your specific needs
Advice that's free and easy to understand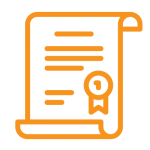 Parts and workmanship to Australian Standards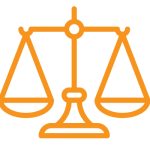 To be in business for decades to come
See what our customers have to say
I would highly recommend NRG solar. Eddie and crew have been invaluable both before and after installation.
I found everyone at NRG very helpful, professional and friendly. Good follow up and advice in all aspects of the purchase.
NRG was fantastic and spent a couple of hours at our place assessing our needs and discussing our options. We wanted a top quality system on our new home. I feel 100% confident in our solar system as well as the service provided by NRG.